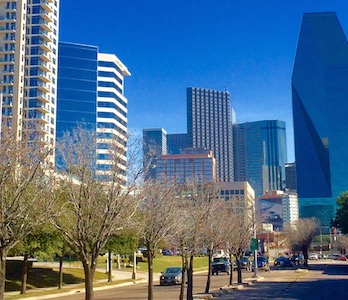 Dallas is known for its beautiful skyline. The area is headquarters to a number of thriving companies. Downtown Dallas houses residents who love high rise and urban city living.
Home to the original multi-story Neiman Marcus Department Store, downtown is abounding with parks, museums and fashion houses. The area is an easy commute for those working in downtown who enjoy a short walk or train ride commute.
Saturated with fantastic dining, art, parks and recreation, this is a great area in which to reside, with fantastic views and high energy.